New Album, "Something From Nothing" Streaming everywhere!
"Chris Williams' and Kid Reverie's (Steve Varney's) ethereal new album Something from Nothing unfolds cinematically, their lyrical lens panning slowly across the musical universe and  
inviting us to peer with them into the vast expanse of human emotion. Their shimmering vocals, lush arrangements, and swirling instrumentation create an atmospheric sound that resembles the Beatles' "Across the Universe" or George Harrison's "All Things Must Pass." The songs envelop us with warmth and comfort while at the same time peering into the corners of our souls, uncovering our loneliness, our desires, our bereavement, our capacity for loving beyond ourselves. Something from Nothing—the title perfectly captures the emergence of beauty from the dark void, the sun breaking through the fog—takes us on a journey, climbing through the sonic stratosphere with exhilarating elegance and revelatory wisdom."
  — Henry Carrigan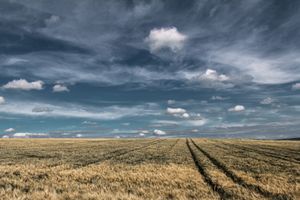 "Wide Open Country's Rooted in country series"
Thanks to "Wide Open Country" for having me on their "Rooted In Country" series on Instagram! They asked me to perform a snippet of a country song that influenced me musically. I chose "Annabelle" by Gillian Welch. I first heard this song at Merlefest years ago on the Hillside stage. Gillian and David blew me away from the intro...just two guitars, amazing vocals and their stark and poignant...yet hopeful lyrics.  This was one of those moments where you never forget the first time you heard or felt something. "Annabelle" as a whole is timeless. It's journey through the embrace of struggle and chaos is as real today as it would have been when Woody Guthrie was earning the nickname, "Dustbowl Troubadour."
—Chris Williams
"

Taken from Chris Williams and Kid Reverie's magnificent new album, Something from Nothing, 'Carolina' is so gently life affirming and transcendental it feels like it's being poured down into the very depths of your soul. It spirals around, dipping and soaring; a ghostly understated bluegrass spiritual." - Jof Owen
— Holler
"

Clearly wanting his music to do all the talking for him, he sets about this in impressive fashion with the opening three tracks representing a high-class introduction to Chris Williams the musician. The album is an impressive introduction to a new name in Americana." - Peter Churchill
0:00/3:26

0:00/1:59

0:00/4:05

0:00/4:08

0:00/4:50

0:00/5:30

0:00/4:44

0:00/4:24

0:00/3:37

0:00/4:03