"

"Clearly wanting his music to do all the talking for him, he sets about this in impressive fashion with the opening three tracks representing a high-class introduction to Chris Williams the musician. The album is an impressive introduction to a new name in Americana." " - Peter Churchill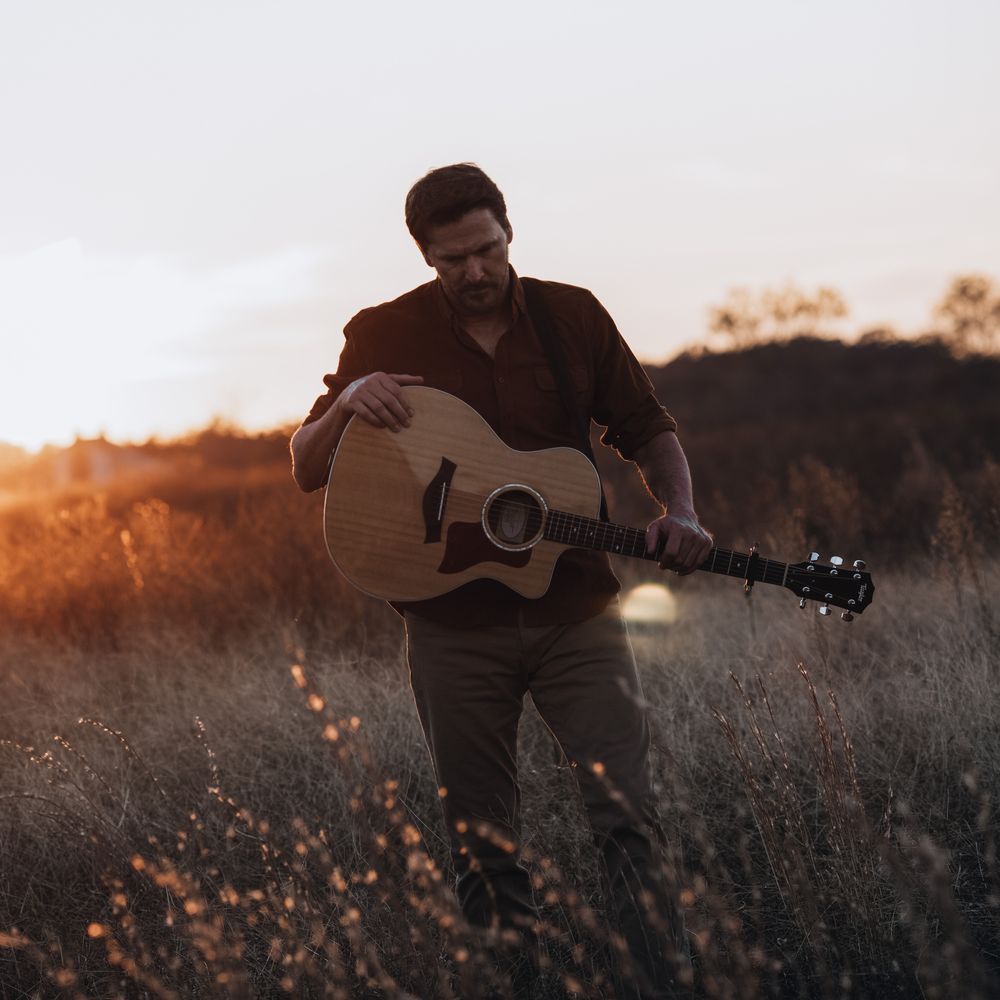 Chris Williams
Bio
AMERICANA-FOLK  SINGER/SONGWRITER
Chris Williams' ethereal new album Something from Nothing unfolds cinematically, his lyrical lens panning slowly across the musical universe and inviting us to peer with him into the vast expanse of human emotion. His shimmering vocals, lush arrangements, and swirling instrumentation create an atmospheric sound that resembles the Beatles' "Across the Universe" or George Harrison's "All Things Must Pass." The songs envelop us with warmth and comfort while at the same time peering into the corners of our souls, uncovering our loneliness, our desires, our bereavement, our capacity for loving beyond ourselves. Something from Nothing—the title perfectly captures the emergence of beauty from the dark void, the sun breaking through the fog—takes us on a journey, climbing through the sonic stratosphere with exhilarating elegance and revelatory wisdom. 
The third album from North Carolina native, Something from Nothing evolves effortlessly out of his bluegrass, rock, and jazz roots. Woven into the lush interplay of keys, strings, and guitars are swirling banjo rolls and crisp fingerpicking, adding an earthiness to the spiraling transcendence of the sound. In his 2019 debut album, The Farewell Tour, Williams paid homage to his musician father in the album's title song. "When my father passed away in 2007," Williams says, "he left me his banjo. I started writing an album, largely about him and family." Early in 2020, he recorded his second album To Be Determined featured layered acoustic folk. 
Something from Nothing, in part, grew out of Williams' quest to find a particular banjo and in part because the pandemic gave him time to start thinking about writing a new album. One day he watched a video of Gregory Alan Isakov and saw Steve Varney (Kid Reverie) playing an Open Back Banjo. "That banjo sounded so amazing on one condenser mike, and I wanted to find one like it," says Williams. After a long search, he landed on Steve Varney's website. Williams noticed that Varney offered lessons, so he decided to sign up for one or two. "I was so taken with his work and his instrument that I'd pay to talk to him," Williams chuckles. The two hit it off immediately, and it wasn't long before they started writing a song together. Very soon, Varney and Williams were meeting once a week over Zoom for writing sessions and recording efforts. "This was the most serendipitous musical moment in my life," says Williams. "This stretched me in ways that songwriting had not done before, and it was quite eye-opening. I needed to listen more than I talked." 
The two eventually co-wrote the 12 songs on Something from Nothing, co-produced the album, and Varney mastered it. They played all the instruments on the album—though Michael McKee joins them on drums on five songs and Ayda Varney plays cat toy sounds on one song. "This process was very cathartic. It took a trying time for both of us and allowed us to open ourselves to a writing partnership that neither of us expected. I am grateful for this amazing musical experience and hope everyone enjoys these songs as much as we loved creating them!" 
Something from Nothing opens with spacious, atmospheric "Morning," filled with pirouetting strings and keys that evoke melancholic loss and yearning for the promise of a new day. "My mom passed away during COVID," recalls Williams, "and I was standing outside the hospital where she was a patient when this song began to form in my mind." He pondered separation and loss—two themes woven through the arc of the album—and how they affected him and others during the pandemic, wondering where hope for the future might lie. "I imagined this perfect golden field, a place both physical and abstract. A retreat for loss and memories, hopes and determination. A space that our own energies could converge and swirl, absent each other," he says. 
"Morning" segues effortlessly into "The Fog," a dreamy waltz floating on piano, synths, and ringing guitar lines that echo the notes on the piano. The Beatles-esque soundscape pulls us into the beauties and mysteries of a fog-shrouded landscape. "Half a Mile" ingeniously combines lilting banjo rolls and an upbeat Flying Burrito Brothers country rock tempo with soaring symphonic strains and transcendent vocals, while the spare guitar strums that introduce "Himalayan Hills" undulate and wash into sparkling, crystalline vocals that evoke the spiritual grandeur of the landscape in the song's title. As Williams observes, "imagine a photo of mountains as far as the eyes can see, covered with flowers in every hue the mind could conjure. A place so majestic one would find it impossible to carry burdens. Mountains so imposing, they demand respect and surrender." 
The gorgeous love song to the universe "Asleep" floats on lush strings, echoing vocals, and melodic piano chords, punctuated by the plaintive strains of banjo fingerpicking on the instrumental bridge, while the heart-catching "Dappled Grey" ambles through the vagaries of love, flitting between the crooning poetic explorations of Simon and Garfunkel and the spiraling harmonies of the Beatles. As Williams says of the song, "It meanders gently from the start with swells and valleys, conveying a sense of uncertainty while matching the story line for line. That is the amazing thing about music; the emotion that it can evoke from a listener who had no plans on being dragged in." 
The album closes the lullaby "Mercury," the first song that Varney and Williams wrote together. "It is a very simple delving into the depths of love and imagination," William says. 
Chris Williams' ability to weave different sounds into a seamless whole comes naturally. He grew up near Greensboro, North Carolina, and his father, Allen Calhoun, was a bluegrass musician who played a little bit of everything. Williams was playing banjo by the time he was ten, and he and his father traveled constantly to bluegrass festivals where his father played. Williams grew to be a big fan of New Grass Revival and their innovative ways of stretching traditional bluegrass in new directions. In his 20s and 30s, he played with rock bands and heavy metal bands, honing his instrumental chops and even taking the drums. He moved into jazz under the influence of Steely Dan's Aja. Though he got away from music for a few years, he started buying recording equipment and eventually set out to make an album. When his father died in 2007, he started writing and collecting song that as he says grew out of a "confluence of personal stories and musical styles." 2019's The Farewell Tour, an album that wove bluegrass and folk and jazz together, was the result. A year later, Williams penned another set of songs for his 2020 release To Be Determined, an expansive journey into the Americana soundscape. Williams combines lyrical ingenuity with a gift for finding the just-right melodic vibes in which to wrap his words. As he says, "I am trying be true to myself and to articulate my truths in my music and lyrics. I listen carefully and deeply to the work of other artists and glean from them what I can that will help me express my own truths." 
Chris Williams hopes the songs on Something from Nothing inspire others in their art: "not to be afraid to take chances musically." His own music illumines the struggles of the human soul, lighting a path between the shadows and light that leads from despair, fear, and loss to hope, courage, and love.